Our Evolution in a Changing World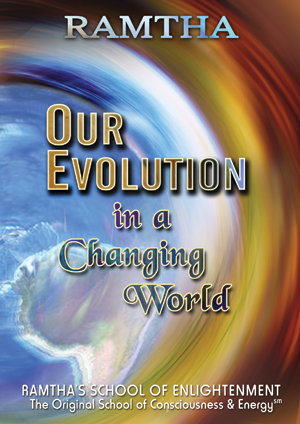 Description:
Our Evolution in a Changing World Ramtha in Mexico
In this DVD, Ramtha presents an overview of the current state of our planet, what the future holds, and how as creators of reality we are at the heart of the problems we face globally.
Ramtha?s perennial message to the audience is clear and empowering: ?You are the Gods of creation but forgot you are divine beings. To save the world you must first save yourself. When you are free in yourself, you have freed others.?
Ramtha explains how the dramatic Earth changes we face today are the perfect opportunity for personal evolution, just as chaos was for Ramtha in his lifetime 35,000 years ago.
The ability to quantum leap into the future and own what ties us down to this current timeline is the key for our survival. Then we will be ready for a journey of ten thousand years into the future and have contact and collaboration with advanced intelligent civilizations across space who love humanity.
Subtitles in 9 languages: Chinese, Dutch, English, French, German, Italian, Japanese, Portuguese and Spanish.
PRICE: $24.95
item#: D08ROE

ADD TO CART

GO BACK
New and Featured Products
---
---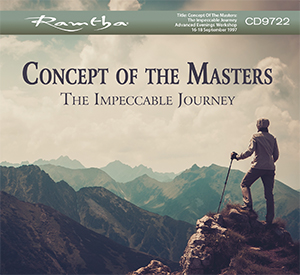 Concept Of The Masters:
The Impeccable Journey

Adv Evenings Workshop
September 16-18, 1997
---
---
New and Featured Products
---
New and Featured Products
---
---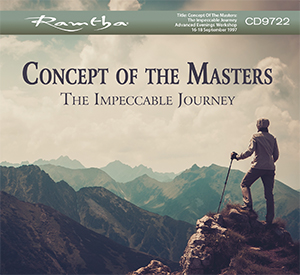 Concept Of The Masters:
The Impeccable Journey

Adv Evenings Workshop
September 16-18, 1997
---
---