"THE BIOLOGY OF FEAR, The (Subtitled in 9 Languages)"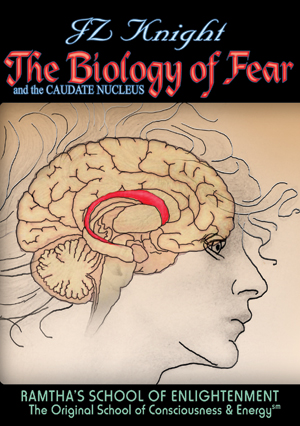 Description:
JZ Knight DVD
THE BIOLOGY OF FEAR AND THE CAUDATE NUCLEUS
BEGINNING RETREAT SEPTEMBER 23, 2006
The Biology of Fear and the Caudate Nucleus - DVD gives us JZ Knight?s thoughtful insights into the roots of fear, the debilitating impact it has for personal evolution, and how we can conquer it.
JZ Knight explains that fear is not the fabrication of emotion but a biological, neurological place in the brain connected to the caudate nucleus. We are born with it. It is the result of persecution in life and centuries of being suppressed for our ideas, for being different, thus never making known the unknown.
When fear is dominant in us, we never know joy and freedom of Spirit and are afraid to change. It is possible to conquer our fears and move beyond them when we work on our evolution and knowing ourselves. Joy then is not merely a fleeting emotion but a state of being that opens up fabulous opportunities and possibilities before us beyond our wildest dreams. This is what JZ Knight discovered with her Neighborhood WalkSM and shares with us in this DVD.
JZ Knight?s presentation in this DVD was recorded live at Ramtha?s School of Enlightenment in Yelm, Washington, on September 23, 2006.
Subtitles in 9 languages: Chinese, Dutch, English, French, German, Italian, Japanese, Portuguese and Spanish.
PRICE: $24.95
item#: D08BOF

ADD TO CART

GO BACK
New and Featured Products
---
---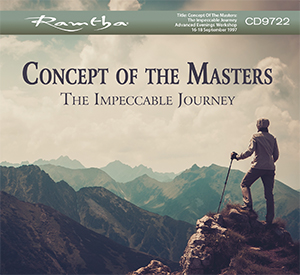 Concept Of The Masters:
The Impeccable Journey

Adv Evenings Workshop
September 16-18, 1997
---
---
New and Featured Products
---
New and Featured Products
---
---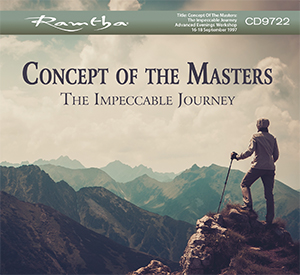 Concept Of The Masters:
The Impeccable Journey

Adv Evenings Workshop
September 16-18, 1997
---
---